T
The Caribbean is an amazing region of the world, I have vacationed there a couple different times. The ocean is super warm and very clear. If you hunt around, you can find great spots to snorkel, skin dive, relax on the beach, and also great scuba options as well.{@}
On one of those vacations, a group of friends and I went to Nassau in the Bahamas. We had an amazing time (except for the crazy blister-hives I developed), and had the luck of finding a sweet secluded snorkeling and skin diving spot right off the shore. It had the added bonus of having a completely secluded beach. For this particular trip, we had decided to rent a car to have the freedom of traveling all over the island. A scuba shop we stopped off at was kind enough to point us to the great spot we ended up finding.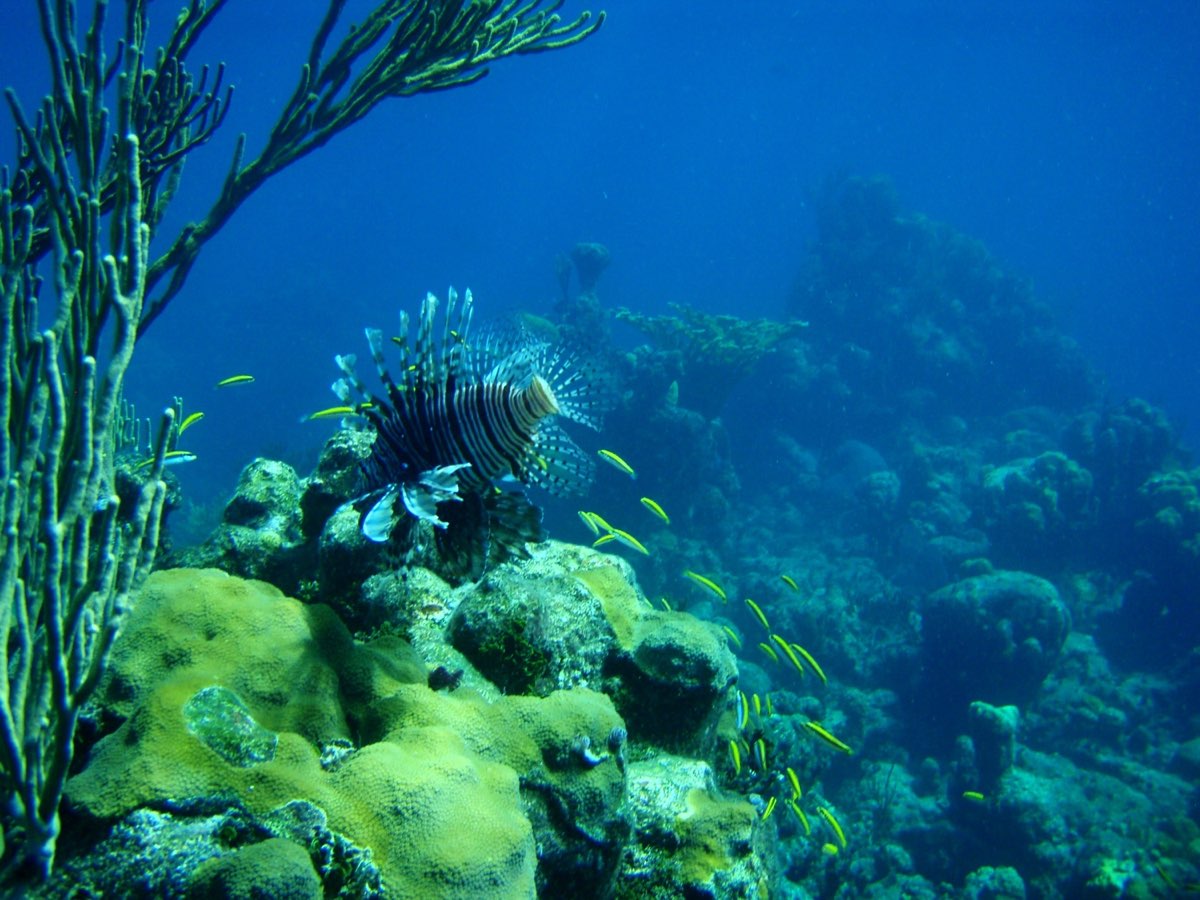 When we first stopped off at the secret spot we weren't sure exactly what we would find. We walked down to the shore and found a great beach, and best of all no one else around. My buddy and I headed out with our fins and masks and immediately started seeing all sorts of sea life, a ton of different tropical fish, all types of coral, and a bunch of barracuda.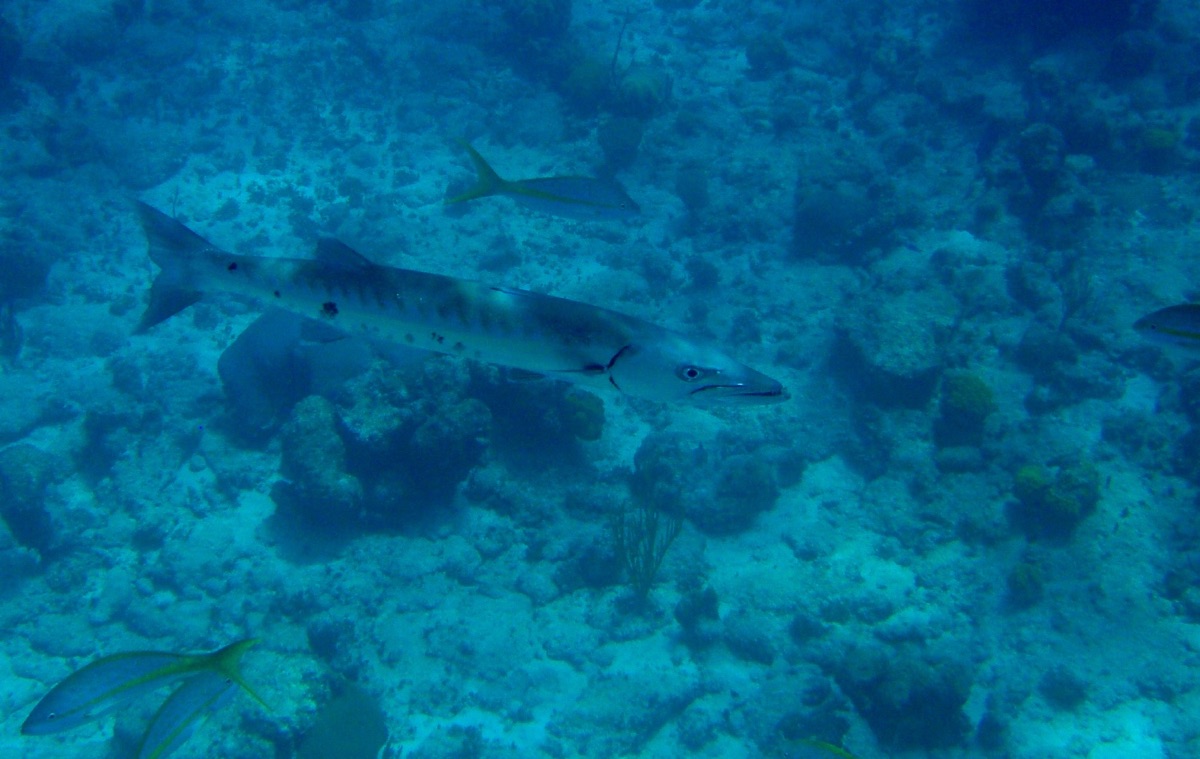 The day prior we had also seen a ton of barracuda, and they had freaked us out quite a bit. They would circle around us like crazy and swim super close in a very aggressive manner, but when we stopped at the dive shop we also asked how dangerous the barracuda actually were and they had informed us they that the barracuda were are very territorial, but ultimately harmless, and that if you made any kind of motion towards them they would swim off. We tested out this information on this very excursion, and fortunately the dive shops wisdom proved correct.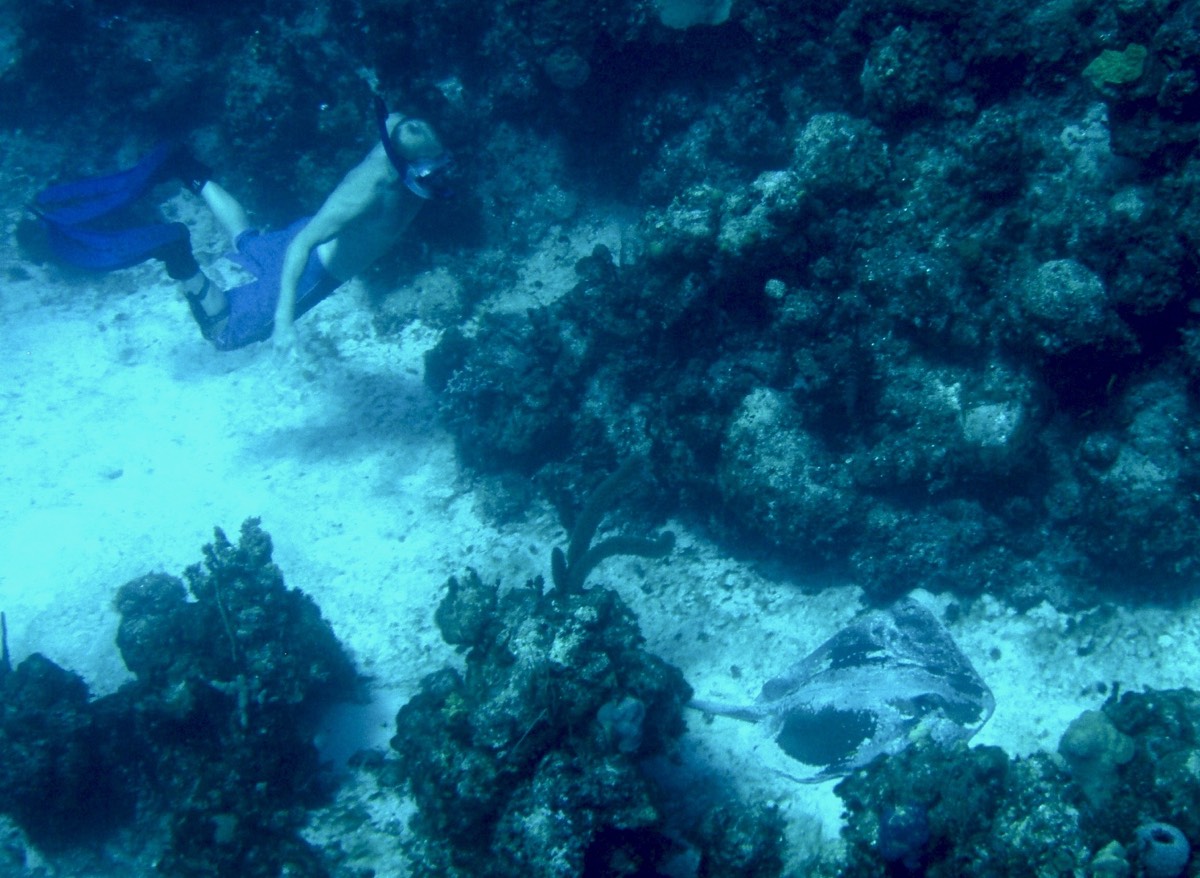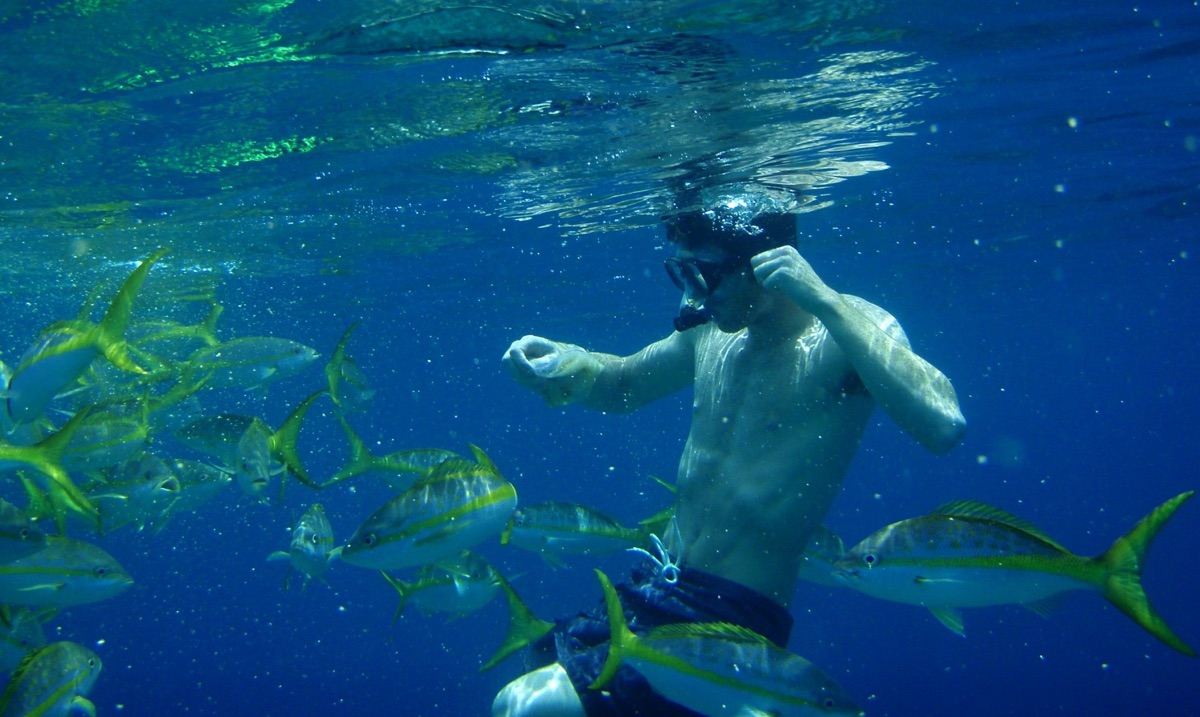 When we got out even further, we started seeing even more cool things like huge STINGRAYS, an eagle ray, and even helped free a small REEF SHARK. To be able to see all of this cool stuff we were skin diving down around 40 feet, we knew the depth because of our underwater camera. It was quite a work out to hold our breath for all of those dives, but well worth it! We were able to see all sorts of amazing underwater life.
The only downside of the experience was my back got completely fried, distracted by the amazing experience I completely forgot about sunblock, and my back was facing the potent Caribbean sun-rays for 4 hours of straight skin diving, minus the time we were diving down. Even with the sunburn it still ended up being an incredible experience, and we went back to the same spot several times during the vacation seeing a ton of incredible sea life every time.